Like Office 2007, Office 2010 also lets you compose and publish contents directly to your WordPress or Blogger blogs from your desktop.
Of course the free desktop blogging application Windows Live Writer is a good tool to compose blog posts and publish to a site while you are offline, but if you have office 2010 installed, you can configure it as a desktop blogging application too.
Follow the simple steps below to configure word 2010 as a blog publishing editor for a WordPress blog or Blogger blog.
1. Open Word 2010 and click File Menu – New and select Blog Post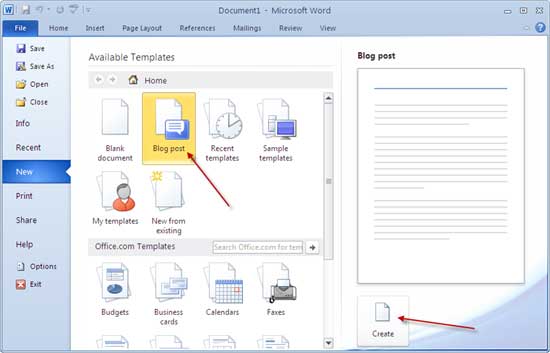 2. Now click 'Create' button shown right, bottom side of the page to register your blog account.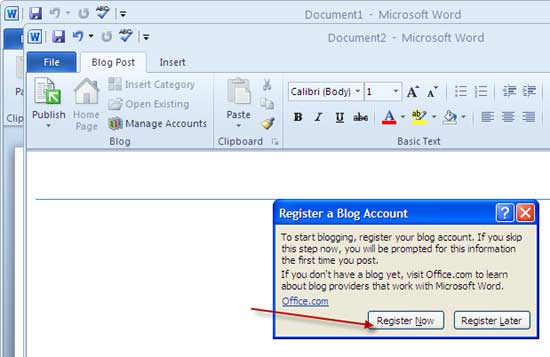 3. Click 'Register Now' button and choose your blogging provider software-Wordpress, Blogger, etc.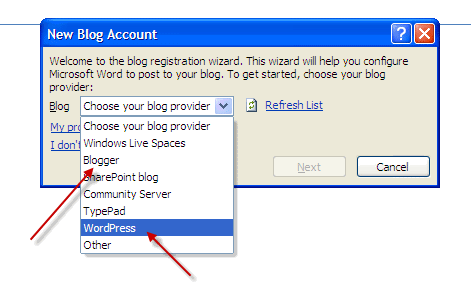 4. Now enter your blog address, username and password to register.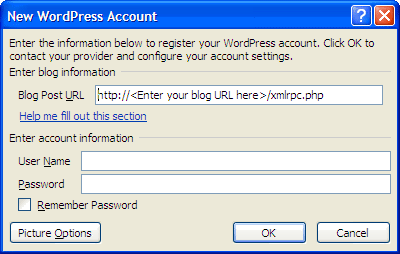 5. You will get a successful message and redirect you to the interface where you can compose your new blog post and publish it to your site.
Hope this tutorial will enjoy you.