Huawei Ascend Mate 7 recently received Android 6.0 Marshmallow update, but after updating the firmware, some users longing for the previous Android 5.1 lollipop firmware for some reasons. Beyond doubt, Android 6.0 Marshmallow update brings better performance, Emotion UI 4.0 and many new features to the Ascend Mate 7. However, some users are experiencing poor performance after updating to Marshmallow.
Users who want to rollback their Ascend Mate 7 (L09) to Android 5.1 Lollipop from Android 6.0 Marshmallow, Huawei provides a rollback transition package, which you can use to rollback your Ascend Mate 7 to Lollipop. The process is quite simple and requires below 10 minutes completing the process.
Before get start, please note that the below guide is for Huawei Ascend Mate 7 (MT7-L09) European variant only. Do not try it on other variants and region. The rollback transition package revert back your Mate 7 to Lollipop from Marshmallow and from Emui 4.0 to Emui 3.1.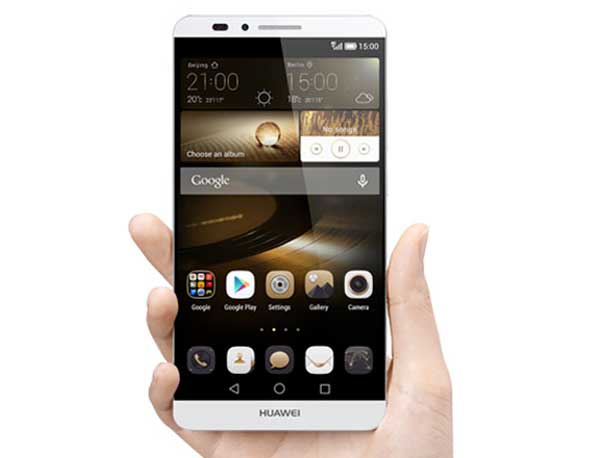 How to Rollback Ascend Mate 7 to Lollipop from Marshmallow
Disclaimer: Though the below method is official, do not forget to backup all data you have on the phone. Also, follow the instruction at your own risk. We will not be liable if any damage occurs to your device and/or its components.
1. Download rollback transition package for Ascend Mate 7 [HERE]. File size is 261MB.
2. Unzip the downloaded zip file
3. Connect your Mate 7 to your PC and copy the entire "dload" folder to the root directory of the SD card (do not put inside a folder).
4. Now, disconnect your phone from PC and turn it off.
5. Now, boot your phone into recovery mode. To do so, press and hold the VOLUME UP and VOLUME DOWN keys simultaneously, and then press the POWER button. Release power when you see the device turn on.
6. The phone should boot and begin flashing the new firmware. When the progress bar stops, the phone will restart itself.