Good news for OnePlus 3 owners who love CyanogenMod custom ROMs. Finally, official CyanogenMod 13 Nightly build for OnePlus 3 has started to roll out, which you can install and enjoy all the new CM features right now. Despite being a premium smartphone, one of the main advantages of OnePlus devices is its developer friendliness. Tech-savvy users can easily flash custom ROMs and Mods on it.
Of course, the present status of CyanogenMod 13 for OnePlus 3 is nightly, which means the firmware is unstable and may include bugs that are not yet identified and cannot be used as daily driver. However, previous experience shows that the 'Nightly' update is reasonably stable with most features working.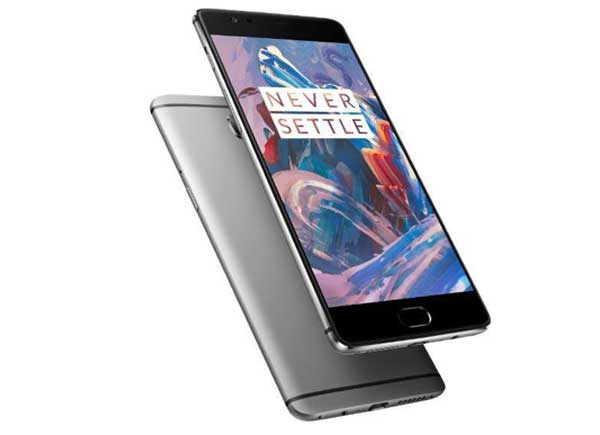 CyanogenMod is an insanely popular custom ROM and it is being used on millions of smartphones. If you like to install it on your OnePlus 3, the below simple guide will help you.
Warning: If you are flashing custom ROM first time, take extra care and read instruction carefully. First and foremost, backup o your important data on your phone and keep it somewhere safe before proceeding the below steps.
How to Install CM13 on OnePlus 3
Disclaimer: Follow the instruction at your own risk. We will not be liable if any damage occurs to your device and/or its components. It is recommended for technically talented users only.
1. Your OnePlus 3 should have unlocked bootloader [guide], official TWRP custom recovery installed [download here] and root access [guide].
1. Download CyanogenMod 13 ROM Zip file [HERE] and save it on your phone's internal memory. Also, download Gapps (ARM64, Marshmallow compatible) [HERE] and save it in the phone's internal memory.
2. Boot your OnePlus 3 into TWRP recovery (use Volume Up and Power key combinations)
3. Use the backup option in TWRP recovery to back up your stock ROM, as this will give you a way to undo changes should you wish to return to stock.
4. In recovery, select 'Install', navigate to CyanogenMod 13 Zip file and swipe right to flash. Repeat the same for flashing Gapps as well.
5. Once done, reboot your OnePlus 3.
After rebooting, set up and enjoy CyanogenMod 13 (Android 6.0.1 Marshmallow) and its awesome features on your OnePlus 3.
Any question? Leave it in the comment section below.