Huawei P10 has got Android Oreo (EMUI 8.0) update as beta with various new features and UI changes. If you would like to try the latest EMUI 8.0 update on your device, you can get it with Firmware Finder app. The app lets you download latest firmware for your Huawei P10 (VTR-L09/VTR-L29) and install it. However, the process is not straightforward. You have to make settings changes during the process. If you are interested, check out the below guide to know how it is.
Firmware Finder app is a third-party app designed to download latest firmware file for Huawei or its sub brand Honor phones. Created by an XDA user Gmanrainy, the app is available in two versions – a desktop version and mobile version. Here we use mobile version of Firmware Finder app, which you can download from Play store.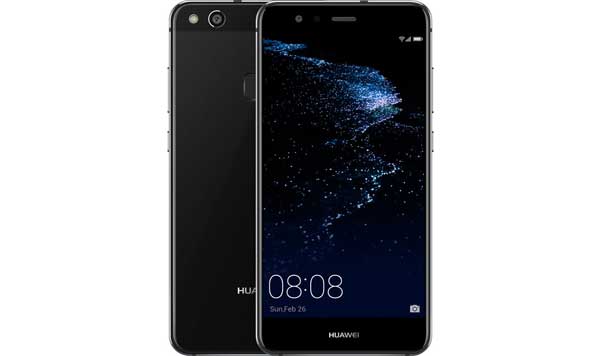 Before start using below steps, backup any important data you have on the phone. Also, ensure at least 80% battery charge remaining on the phone, because it will take a while to finish the whole process.
Also Read: How to use Firmware Finder app (Windows version) to download latest stock firmware for Huawei/Honor phones
How to Update Huawei P10 to EMUI 8.0 Using Firmware Finder App
Disclaimer: Please follow this guide at your own risk. We can't take responsibility for anything that goes wrong. This guide is intended for technically talented users only.
1. Download and Install the Firmware Finder app from Play store [here].
2. Open the app and tap Menu (3- bars on the left side of the app) and in Settings verify that the 'use proxy for install' is activated.
3. Return to the main screen and in the search field enter your device model: VTR-L09 or VTR-L29 and look for the latest firmware version [8.0.0.311 (C900log)]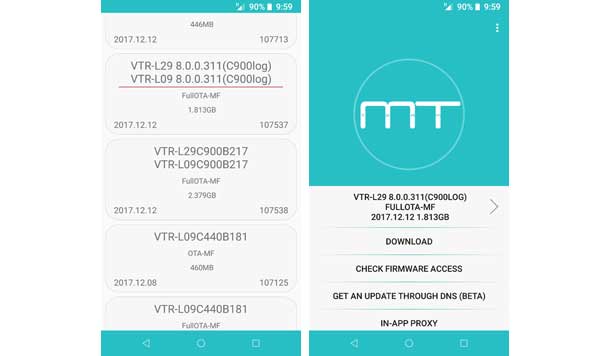 4. Tap on the full firmware (not OTA) and choose 'get an update through proxy'.
5. Now, on your phone, go to Settings > WiFi > Long press on WiFi network > Modify > Show advanced option > Proxy Settings > Manual > and set the name as localhost and port as 8080 and save it.
6. Now, g to phone Settings > Updater > Check for new update.
7. You should see a new update, which you have chosen earlier in Firmware Finder app. If the update matches with your Firmware Finder update package then proceed and press download.
8. After download reaches 5%, checks for any errors. If everything works and error free, pause the download.
9. Now, go back to the WiFi settings again and remove the proxy you have entered earlier and save it.
10. Now resume the download. When the download is finished the phone will verify the package and install it.
After rebooting, enjoy latest firmware on your phone. If you have any query, leaves it in the comment section below. (Source – XDA)