Bootloader is a security feature of Android and most phones, including Asus ZenFone are shipped with locked bootloader. However, if you want to install custom recovery like TWRP, flash custom ROM, gain root, etc. you should first unlock the bootloader of the device. Most manufacturers allow unlocking the bootloader, but depending on the phone manufactures, the bootloader unlocking process is different. It is very easy on some devices and very hard on other devices.
In this guide, we show you how to unlock Asus ZenFone bootloader. Unlocking Asus ZenFone bootloader is not an easy process as it on Google Pixel or Nexus devices, but it is not as complicated as Xiaomi or Motorola devices. However, the official method is rather a simple process. If you have enough reason to unlock your ZenFone bootloader, then read on to know how it is.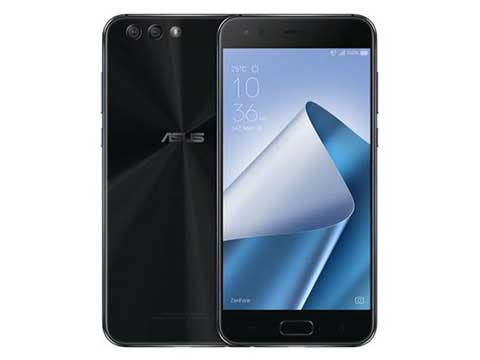 Asus officially allows unlocking the bootloader of their ZenFone series devices and have special Unlock tool. However, you should make sure you're downloading the right version for your ZenFone model and OS version.
Also Read: How to Unbrick a bricked ZenFone 3 (ZE520KL/ZE552KL)
Warning: Unlocking the bootloader will normally carry out a factory reset for security reason, so back up your data first! Also, the procedure will void your device warranty.
Download Asus Unlock Tool:
– You can find the Unlock Tool for your ZenFone on the device's support pages [HERE] under Drivers & Tools.
– For Zenfone 4 ZE554KL, download it from here (Nougat only).
– For Zenfone 3 Laser (ZC551KL), download it from here (Marshmallow only)
Note: Not all devices support official bootloader unlock. You may need to follow the unofficial method, but it is lengthy and complicated.
How to Unlock Asus ZenFone Bootloader Officially
Disclaimer: Follow this guide carefully and at your own risk. We will not take any responsibility if anything went wrong. This guide is intended only for technically talented users.
1. Transfer the downloaded Asus Unlock tool APK file to your phone.
2. On your phone, go to Settings > Security > Device administrators > Unknown sources > and turn on Unknown Sources.
3. Open up the File Manager app on your phone and navigate to the Unlock tool APK.
4. Tap on the APK to install it, agree to the warnings and tap OK.
5. Tap on 'Press to unlock your device' button. Your phone will restart and start unlocking the bootloader.
Any question regarding this post? Let us know in the comment below (Source)