There are several applications designed for streaming music or video from a computer to an Android device, but most of them are paid version and the free version has limited only features. Now with the popular ES File Explorer file manager, you can stream video, audio or anything to your Android phone from your PC without any lag. The app is completely free and is an essential tool for any android device.
Just read the simple tutorial given below to know how to stream video or audio from your PC to your Android device using ES File Explorer. Note that your phone and PC must connected to the same Wi-Fi network or router.
Step 1: Download "ES File Explorer File manager" From Google Play (It's free) and install it on your Android phone.
Step 2: Create a shared folder in your computer. For that,
A: In your PC (Windows 7), right click on the desired directory (for example, music or video directory) and select "Properties".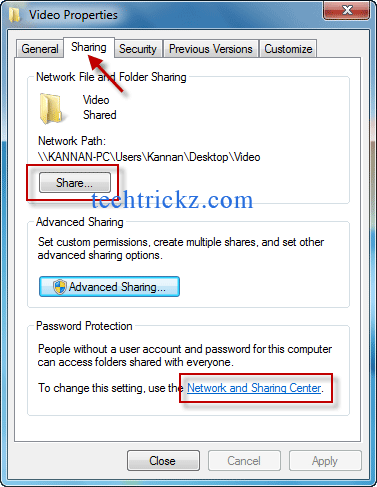 B: In Properties Window, click "Sharing" tab and then click "Share" button.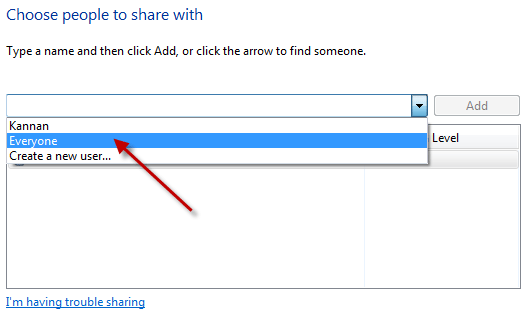 C: It'll open a new window. Select "Everyone" in the drop down list, click "Add" button and then click "Share" button. Finally on the next screen click "Done" button.

Note: To stream content without password and user name, in Properties Window, under "Sharing" tab click "Network and sharing center" and enable the option "Turn off password protected sharing". Then click "save changes" button.
Now follow below steps to wirelessly connect your Android phone to PC using ES File Explorer to stream contents.
1. Connect your Android Phone and PC to the same Wi-Fi network or router, and then open ES File Explorer in your phone.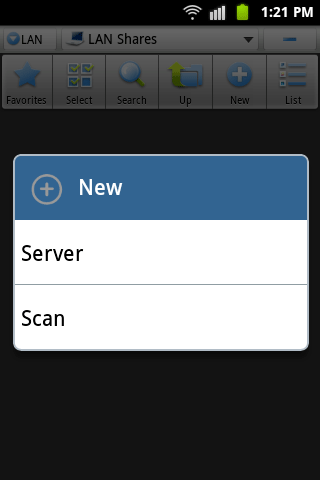 2. Swipe left or tap "Local" on top right and select LAN. Under "LAN Shares" tap "New" and select "Scan".
3. After scan finishes, it'll display your PC's IP address or name. Long press on it and select "Edit server".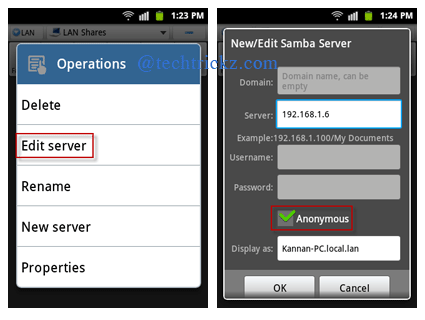 4. In Edit Server page, uncheck the option "Anonymous" and enter your admin Username and Password to password protect streaming, then press OK.
Note: If you don't need password protection, in Edit Server page, enable the option "Anonymous" and click OK.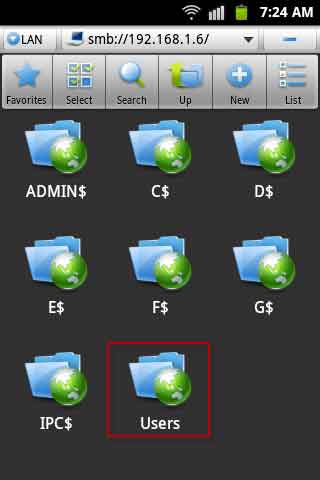 5. It will explore your PC with shared folder (if not, just tap on your PC's name or IP address). Go to directory and select the music or video you want to play. That's all!
What are the benefit of streaming?
Streaming comes in handy in several situations. You can use it as a wireless extension for your PC-based music system for parties or you can use it to stream music to multiple phones and have the same music playing in all your rooms at home.