Proximity Sensor issues is not common on Asus Zenfone smaartphone, but some users are complaining of proximity sensor naughtiness on their phone. That is to say, the screen turns blank when you are on call (when the phone is near the ear) but it does not lit up (stays blank) when the phone is away. If you are experiencing this issue on your Zenfone, read on to know how to fix it.
Today's tutorial helps you resolve proximity sensor issue on your Asus Zenfone series smartphone. There are three reasons for proximity sensor issue on Asus Zenfone. Issue with proximity sensor itself, your screen protector and your flip cover.
The first reason can be identified and maybe fixed by calibrating the proximity sensor, while the latter two can be fixed by removing them from the phone. Read on to know how to calibrate proximity sensor on Zenfone to fix proximity sensor naughtiness.
Fix Proximity Sensors Issues in Asus Zenfone
1. Open calculator app on your Zenfone
2. Enter the code ".12345+=" using the keypad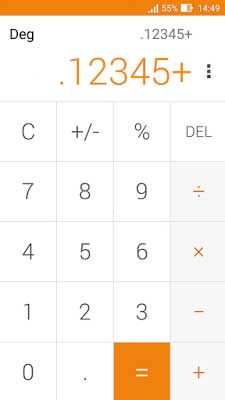 3. You will enter into SMMI test menu.
4. In the menu, select Proximity Sensor (on some models, first you need to select 'Single Test' menu to get sensor test menus).
5. Tap on Start, and then move your finger over proximity sensor for 3 – 4 times. Try all the three tests (object near, away, near) shown on the screen. It will fix the issue
Still the proximity sensor issue is not solved, then removes the screen protector and the flip cover (if you have one) from the phone and test again. Most probably, it will fix your issue.