Huawei started their Android 8.0 Oreo Beta program for Mate 9. Interested Mate 9 owners can now participate in the Beta program and test out the all new Android 8.0 and its awesome features. If you want to experience, collaborate, and help identify bugs of Huawei's new EMUI 6.0 (Android 8.0 Oreo), here is how to enroll for Huawei Mate 9 Android 8.0 Beta program and what are the requirements.
In order to enroll for the Android Oreo Beta program, you will need to download the HwFut app APK file (download ink below) and install it on your Huawei Mate 9. Also, you need HW ID (Huawei ID) to join for the beta program. If you have no HW ID, you can apply a new account by your email or mobile phone number.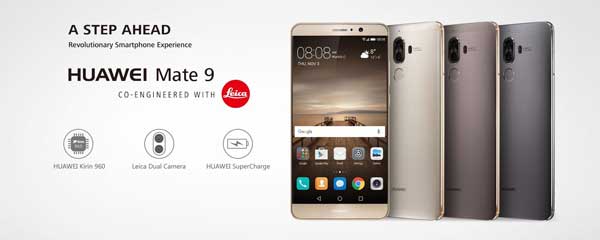 For your information, Huawei has already started testing Android 8.0 Oreo for its Mate 9. The leaked beta build is available for download and it supports both dual and single SIM European variant Mate 9 (MHA-L29 and MHA-L09)
Also Read: List of Huawei/Honor Devices getting Android 8.0 Oreo update
The below guide explain how to apply for Android 8.0 Beta program for Huawei Mate 9.
How to participate Mate 9 Oreo Beta program
– Download HwFut app APK file [HERE] and install it on your Mate 9 (do not forget to enable 'Unknown Sources' option in Settings menu)
– After installation, open the app and accept terms & condition.
– In the next screen login with your HW ID (if no HW ID, tap register and create a new ID).
– After login, select Personal > Join Project > Available Project. You will receive OTA update notification once it is ready.
Once it is available, you can select to update your phone. It is recommended that users should back up their data before testing, as the Beta is a developer version of the OS and might be unstable. (Source – Reddit)