One significant enhancement in Windows 8 is fast shutdown and reboot feature. Its "hybrid" boot technology significantly faster the shutdown and startup process. However, some users complaints that their system sometimes hang up when they shutting down or booting up their PC. If you have a system that suffers from such an issue, here is how to solve it.
Windows 8 features a 'hybrid' boot technology. This means, Windows does not shutdown everything in the usual way, but instead partially hibernates some major system functions, so Windows 8 shuts down instantly. However, on some system setups, especially on older PCs it'll create some issues.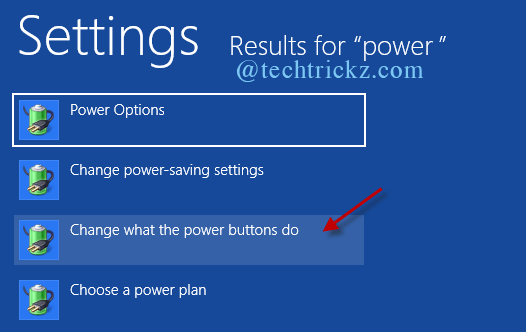 To solve this issue, go to the Start screen and type 'power'. Select "Settings" and from the search result, select the option 'Change what the power buttons do'.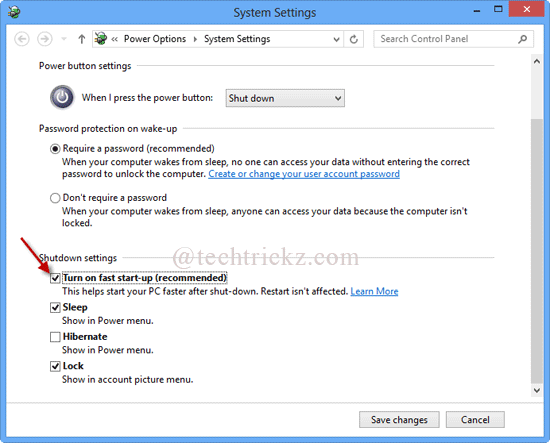 In the "System Settings" list that appears, scroll down and disable (uncheck) the 'Turn on fast startup (recommended)' option.
Note: You may need to first click the 'Change settings that are currently unavailable' option, if the item is greyed out. Click "Save Changes" button and then reboot the PC.
Now, you should have no further issues as now Windows 8 boot in in a more traditional manner that won't conflict with your hardware.