The Sony Xperia Z1 (also called Honami) is a high-end Android smartphone, which is beautiful, waterproof, dustproof, and has an IP rating of IP55 and IP58. A highlight of this phone is that it has a 20.7 megapixel camera, paired with Sony's in-house G lens and its image-processing algorithm called BIONZ. The phone also comes with Sony's new camera user interface and has an aluminum and glass unibody design.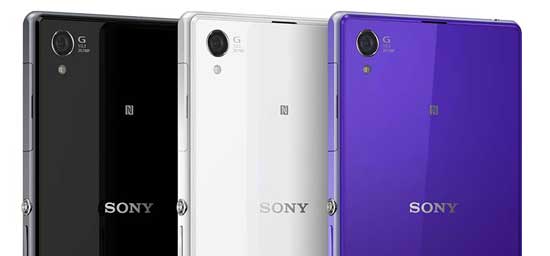 If you own this device, just like any other mobile phones you might want to force shutdown it at times, for instance, when it hangs or will not restart normally. Here is how it is using hardware button.
Like some other Sony Xperia devices, Xperia Z1 has also a physical button to force shutdown the device, which is hidden under the micro SIM card flap. This button is useful in case your device hangs or will not restart normally.
How to Force Shutdown Sony Xperia Z1
To force Xperia Z1to shut down, detach the cover of the micro SIM card slot and using a tip of a pen or a similar object, press and hold down the "OFF" button (a small red dot where OFF is written ) about 2-3 seconds until the device shuts down. Do not use overly sharp objects that could damage the OFF button.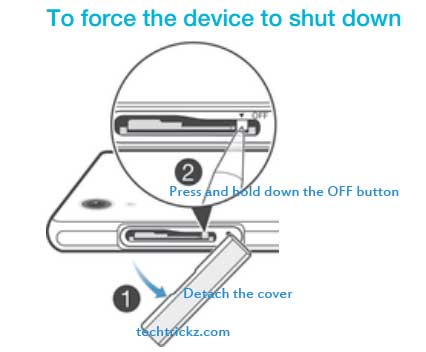 How to factory reset Xperia Z1:
Sometimes it is necessary to reset your device to its original factory settings, for instance if your device stops functioning properly. Here is how it is.
– Drag the status bar downwards, then tap settings icon.
– Find and tap Backup & reset> Factory data reset.
If you also want to erase data such as pictures and music, which is saved to your device's internal storage, mark the "Erase internal storage" checkbox, tap Reset phone and to confirm, tap Erase everything.