Netflix users having problem watching Netflix video on their phone running on Android N Preview can be simply fixed. Some users are experiencing no image issue when Netflix initiates video playback in Android N, but sound comes as normal. You can simply fix this issue by deactivating the new Night Mode present in Android N Preview or making the display settings to default. Read on to know how it is.
If you have activated the Night Mode or changed color temperature in the Developer settings, the screen tint will change slightly. It seems that Netflix video will not show up on a tinted display, so you have to disable the Night Mode (if enabled) or switch off the display color correction in Developer Options menu to work.
Note that, if there is no video payback issue in the daytime, but did not work at nighttime, it means Night Mode is activated in your phone. To disable Night Mode in Android N Developer preview, swipe down the Quick Settings menu and tap on the Night Mode icon to turn it off.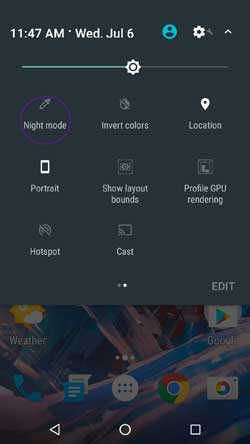 Now, if you video playback issue all the time (day and night), check that you have enabled the color temperature in the settings menu. Go to Settings > Developer Options > and disable Cool Color temperature.
Also, check that you have enabled 'Simulate Color Space' option. If enabled, make it default settings by going to Settings > Developer Option > Simulate Color Space.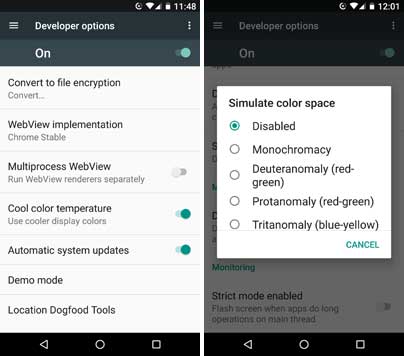 Hope that these tips will help you. Leave your views in the comment section below. (Source – Reddit)