After tweaking your HTC One, if something went wrong or it became unresponsive or sluggish, or arose a persistent problem that cannot be solved, a factory reset (also called hard reset or master reset) is your only choice. A factory reset reverts the phone back to its initial state, so most problems should be solved.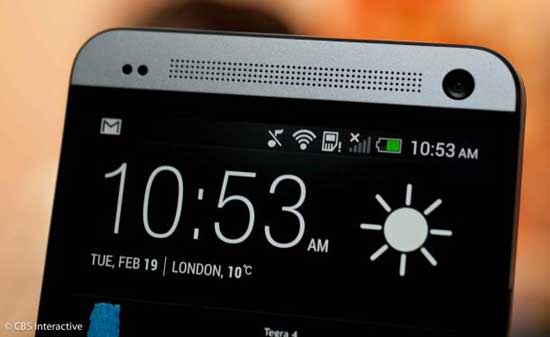 HTC One can be factory reset either by going to phone settings menu or by using hardware buttons. Hardware buttons are used if you cannot turn on HTC One or can't access the settings menu.
Important: When you factory resetting your phone, all your saved bookmarks, installed apps, Wi-Fi passwords and all other settings will also be lost. So don't forget to back up all these data before factory resetting.
Factory reset HTC One from settings
– Tap on Settings and then tap Backup & reset option.
– Tap Reset phone.
– If you also want to delete media and other data on HTC One, select Erase all data. Then tap OK.
Factory reset HTC One using hardware buttons
If you can't turn HTC One on or access Settings, you can still perform a factory reset by using the hardware buttons.
– Press and hold the VOLUME DOWN button and then press and hold the POWER button to enter into recovery mode.
– Wait for the screen with the three Android images to appear, and then release the POWER and VOLUME DOWN buttons.
– Press VOLUME DOWN to select FACTORY RESET, and then press the POWER button.