Enable Facebook Chat and Featured Buttons in Firefox 17
Recently Mozilla has updated Firefox to version 17 with new features. A notable feature of this update is the integration of Social API that allows social networking sites like Facebook, Twitter, etc. to add social buttons, toolbar and sidebars right into the browser and enable users chat with their contacts, read messages and notifications without opening the official websites.
Currently, this new API supports Facebook only. However, Mozilla ensures that in the future Firefox will support more social services and blogging networks.
Here is how to enable Facebook Messenger in Firefox 17, so you can chat with your friends, see new comments, photo tags and other stuffs instantly – no matter which site you're currently looking at.
How to Facebook Messenger and Featured buttons in Firefox?
Go to this Facebook link from Firefox, click on the green "Turn On" button and complete the action. This will enable Facebook messenger in Firefox.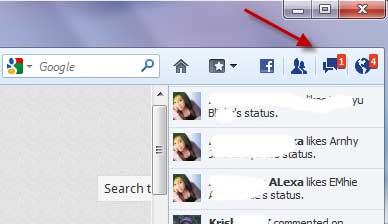 It'll also add Facebook featured buttons such as notifications, messages, etc. in Firefox's toolbar as well as Facebook Chat bar at the right side of Firefox's window.
How to remove Facebook Messenger and Featured buttons?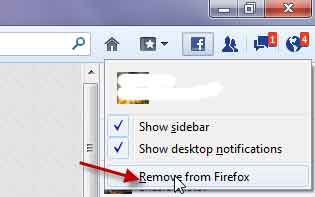 You can enable, disable or remove all these features by right clicking the Facebook button on Firefox's tool bar.