Android smartphone and tablet manufactures integrates many third-party apps on their device. By and large, these apps aren't give any value to most users, instead these pesky apps uses our phone's resources (CPU cycles) without our consent and unnecessarily drains battery life. What is more, as they are system apps we can't uninstall them without rooting the device. But, if you don't like root your device, then what do you have to do?
If yours is an ICS (Android 4.0) or Jelly Bean (Android 4.1) device, there is an option, which let you disable many of the bloatware apps that can't be removed on our devices. Of course, it cannot gain any extra storage space on your device, but at least you can ensure that these annoying apps aren't using any extra CPU cycles.
Disable Bloatware System Apps Without Root on Android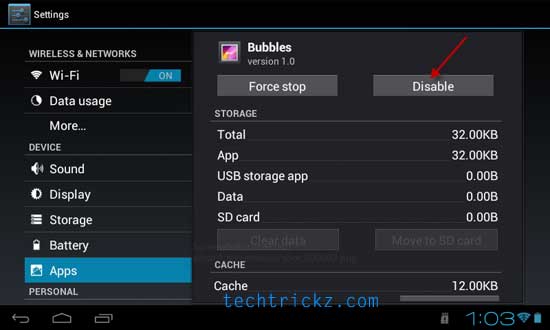 On your phone or tablet, got to Settings > Apps > All. You should see a list of apps (both system and user apps) installed on your device. Find the app you want to turn off, tap on it to bring up that app's settings, and tap the "Disable" button. That's all.
Note: remember that not every stock app can be disabled by this way, but if it isn't a system core app, you should be able to disable it.