Delete Call and Chat History in Skype for Android (How to)
I have been using Skype on my Android phone for some times now for calling and IM my friends. It let us make free Skype to Skype phone calls internationally with brilliant voice quality as well as let us chat with Skype friends. Skype keeps a history of our recent calls and instant messages on our device. For privacy reasons, you may want to delete your call and chat history from your phone.
Skype does not have an obvious option for deleting call history and chat history. So, some of you might want to know how to delete Skype chat history as well as call history from your Android phone.
How to delete call & chat history in Skype for Android
Run Skype and tap on the 'Recent' icon on the main screen. It will shows you a list of your recent calls and IMs history along with details about the call and an excerpt of the text message.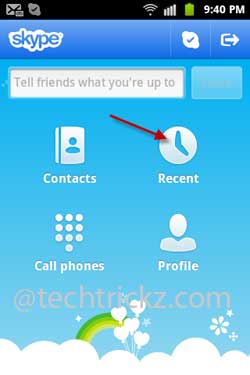 To delete a call or chat history, long-press on the contacts name in the history window. It'll popup a menu.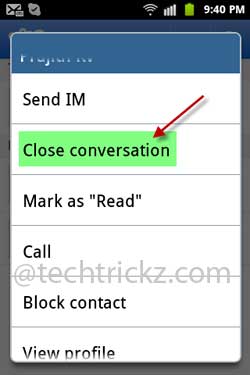 Choose 'Close conversation' in the menu to delete the conversation. You need to delete each individual chat record one by one.