Previously we had posted a short tutorial on creating disposable email address on Hotmail. If you are a Yahoo Mail fan, here is how to create a disposable email address on Yahoo Mail. This self-destructing email address is useful, for example, to register for web services for privacy or you can use it wherever you don't want to share your real mail address.
Just follow  to create a disposable email address on Yahoo! Mail. Login to you Yahoo mail and click Option – Mail Option – Options – Add Address.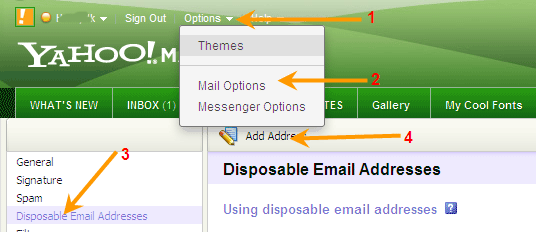 In the popup window, 'Create base name' type any word (for example, techtrickz) you like and click Next button.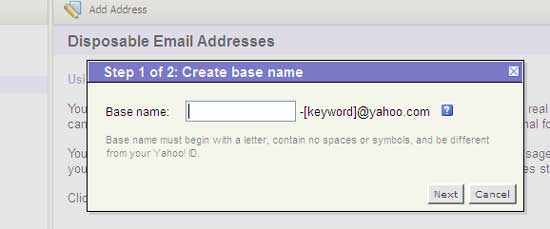 Now, in the 'Choose a keyword' option window, enter a keyword, which helps you to remember where you plan to use the address.
You can also set preference for this disposable email address from here, such as specify folder to deliver your message, for example Trash, use spam guard, from name etc. After choosing your options click Save button. That's all!