It seems that in the future people will largely be working with online, cloud-based tools and the importance of cloud storage services will spring up accordingly. Cloud storages services such as SkyDrive, Google Drive, Dropbox, iCloud, Box and other services are all competing to store your files and sync them across computers and mobile devices. Well, do you know how to check the uptime status of your cloud storage service?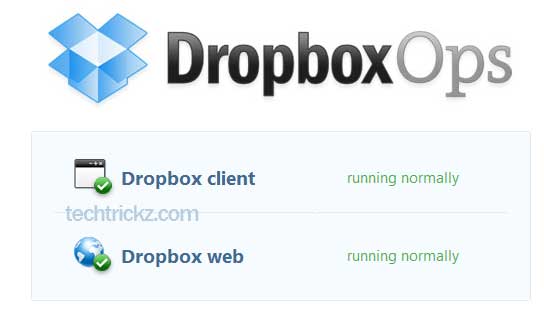 If you can't access your cloud storage service, it might be due to your problem or your service provider problem. Here is how to check the status of the popular cloud storage services such as Dropbox, SkyDrive, Google Drive, iCloud and Box.
Dropbox: To get uptime status of your Dropbox, just go to http://status.dropbox.com. It will give status of web access and client access as well as details of updates.
SkyDrive: To get uptime status of Microsoft's SkyDrive, go to https://status.live.com. You'll also get status of Hotmail, Calendar and other Microsoft's Live services from this page.
Google Drive: To know the status of Google Drive go to http://www.google.com/appsstatus. This app status page will also give status of other Google services such as Gmail, Calendar, etc.
iCloud: To check the status of Apple's iCloud storage service, go to http://www.apple.com/support/icloud/systemstatus.This page will provide current status of their service and details of recent issues.
Box: To know the status of Box (formerly it was Box.net) go to http://status.box.com. This page provides detailed status of downloads, sharing, sync, uploads, and more of your Box cloud storage service. (via)