Motorola has announced Android 7.0 Nougat update for Moto G4 and Moto G4 Plus in India and Brazil. The company has started the Android 7.0 Nougat soak test for Moto G4 and Moto G4 Plus in India and if everything goes well, Motorola will start full deployments of the OS in a few weeks. Once you update your device to Android 7.0, you will feel a more fast, fluid and touch responsive Moto G4.
Android 7.0 Nougat update on Moto G4 and Moto G4 Plus brings various new features, enhancements and improvements. You can experience features, such as multi-window view, work mode, quick switch between apps, data saver, Doze on the Go, stability improvements, notification direct reply, bundled notifications, notification controls, etc.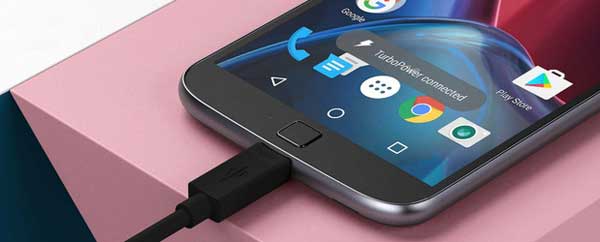 You can also enjoy usability features such as custom quick settings, Quick settings bar, improved settings navigation, settings suggestions, lock screen wallpaper, improved system backup coverage, new and updated emoji, emergency information, etc.
Android 7.0 Nougat update has also bring Moto experiences, such as the new Moto action and Fingerprint sensor for screen lock (Moto G Plus only). Read more about the update at here.
Installation Instruction
For a successful installation requires at least 50% battery charge remaining on your phone. The update weighs around 850MB, so it is recommended to connect to a Wi-Fi network.
The OTA (over the air) update notification for the Android 7.0 Nougat update will reach on your device. If not, follow the steps below to manually update your phone.
– Select the Settings icon in the apps menu.
– Select "About phone".
– Select "System updates".
– Select "Yes, I'm in". After the software is downloaded, select "Install now".
– After the software is installed, your phone will re-start automatically. Your phone is now updated.
Experienced users can install the leaked Android 7.0 OTA update on their Moto G4 Plus (Indian-Athene-Retail). Read on to know how it is.
Note: The below mentioned file is for Moto G4 Plus India edition only, Do not try it on other editions. Also, inexperienced users do not try the below method.
1. Download the Android 7.0 OTA zip file for Moto G4 Plus from here and save the file on internal memory
2. Now, boot your phone into stock recovery mode.
3. Select Apply Update from Sdcard.
4. Choose Blur_Android7_Nougat_.zip file.
It will take around 20 minutes to complete the updating process. Once done, reboot your phone and enjoy Android 7.0 Nougat (Source: 1, 2)