Lollipop is a major update to Android OS, but many users have complaint that their phone became slow and power hungry after updating to Lollipop. Though Google has made lot of improvements both in performance (new ART runtime) and in battery saving (new Low Power Mode), the issue has been appeared on a few different devices.
If your phone is slow and power hungry after updating it to Lollipop, there are some general things you can do, which may get your phone back to the performance you have been used to in the past. It is just a few steps that anyone can do on their phone – delete system cache, factory reset and check apps that are not configured for Lollipop.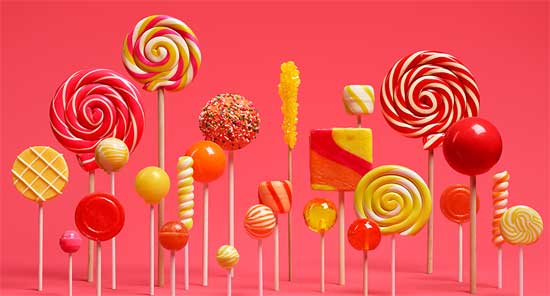 1. Factory reset – A full factory reset will give an immediate improvement on your phone, which has been proved by many people who have tried it. You can do this either from system settings (Settings -> Backup & Reset -> Factory Reset) or from recovery menu.
2. Deleting system cache (Cache partition) – It will also improve system performance and battery life, but it requires a few steps. You need to enter into recovery menu to do that. Different phones have different method, so search for the process for your phone and see either helps.
3. Check apps that are not configured for Lollipop – Apps that are not configured for Lollipop may cause issues to your phone. A factory reset will solve this issue.
4. Battery recalibration – If your phone's battery life is draining at a much faster rate than normal, you may consider recalibrating your battery. Read this article for details.
5. Revert back to KitKat – While it is technically possible to revert back from Android Lollipop, the process is very complex and not recommend for common people.
Please note that the Lollipop performance issues are isolated. I hope that the above fix will solve the performance issue of your Android phone.