Microsoft Advertising (MEC) and Mindshare just released their study entitled 'Living with the Internet – What is Driving Web Behavior', designed to better understand the nature of time spent online across world. The study was undertaken across 11 countries including India, France, Spain, UK, and the US, and focused on 7,000 participants aged between 16 and 54 years old.
The study reveals that 72% time spent online by Indians is planned, not spontaneous. The Infographics shown below gives a better understanding on Indians Internet usage patterns [Click on the image to view it in full size]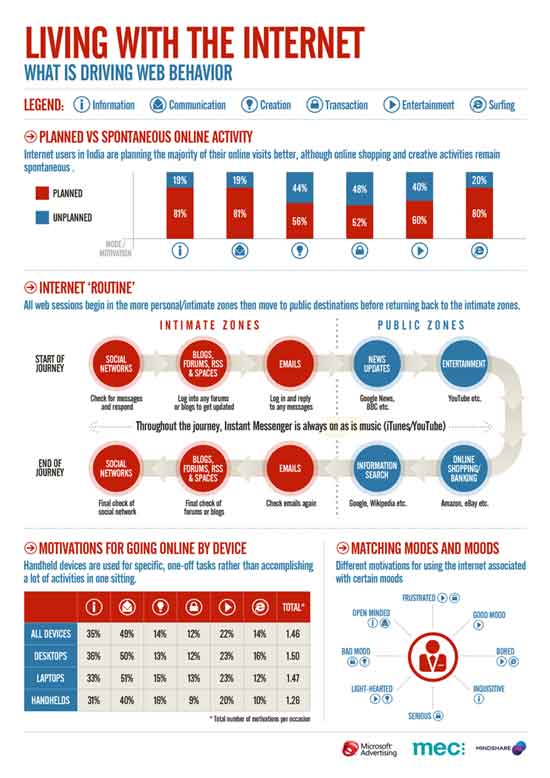 What Indians are doing online?
49 per cent to communicate with others
35 per cent seek information
Entertainment in the form of music, video and gaming is the motivation for going online for 22 per cent of all online occasions
14 per cent to create content in the digital space
12 per cent for online transactions
You can get more details about the study here.