Turn your printer & scanner into a one click photocopier
Here is an open source, portable program to turn your scanner and printer into a powerful, easy to use one click photocopier.
The program called iCopy lets you instantly copy all your important documents using your existing Scanner and Printer just with a click.
The application is very simple to use. Just select number of copies, color, paper size and image settings and then press the big Copy Button.
Then Click on your scanner button and then choose iCopy as default application. When you click again on the button iCopy will be automatically launched.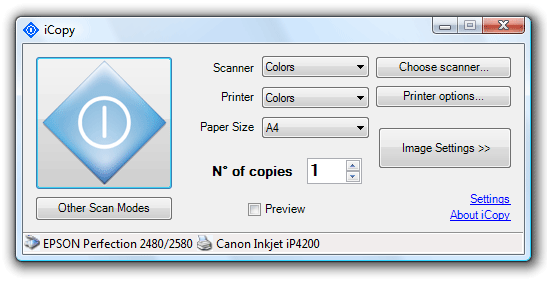 iCopy requires Windows XP SP1, Vista and Windows 7 (required .NET Framework 2.0 for XP) a WIA (Windows Image Acquisition) compatible scanner (mostly all scanners) and a printer.
Download iCopy for free