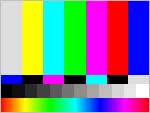 To improve the look and feel of your photos and images your monitor should be calibrated properly. Moreover, it is essential in certain situations, for example, making print that looks similar to your monitor image, etc.
There are several software and hardware-based calibration methods exist for high-end use. Here I am presenting a free online tool to test whether your monitor properly calibrated or not.
This online tool runs through the gamma, brightness and phasing tests. It also offers a dead pixel fixer test for LCD monitors.