Google is working hard on the new Android platform called Honeycomb (Android 3.0) to make it public within few months. A preview of Honeycomb UI has already been displayed at the Consumer Electronic Show (CES) in Las Vegas. This brand new user interface is cool, truly virtual, and holographic.
Android 3.0 aka Honeycomb is designed from the ground up for devices with larger screen sizes, particularly tablets. According to the official blog post, Android 3 features advanced multi-tasking, stylish notifications and home screen customization with a new 3D experience.
It also features tabbed browsing, form auto-fill, synchronizing with your Google Chrome bookmarks, incognito mode for private browsing, etc.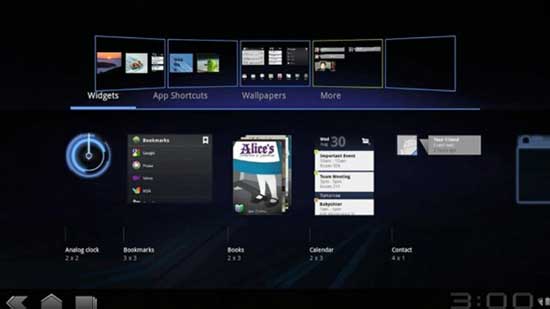 Honeycomb also features Google Maps 5 with 3D interactions and offline reliability, access to Google eBooks, and Google Talk, which now allows you to video and voice chat.
The screenshots and video of the Android 3.0 Honeycomb OS shown above looks definitely something worth waiting for.  (Via, Via)