Amazing Possibilities of Upcoming Touchscreen Computing [video]
By Kannan on Apr 5, 2011
@techtrickz
Touch screen technology is not a recent invention, it is been around since the early seventies, but it didn't hit the mainstream until the launch of iPhone in 2007. It has since appeared in numerous smartphones, tablets, PCs and TV monitors.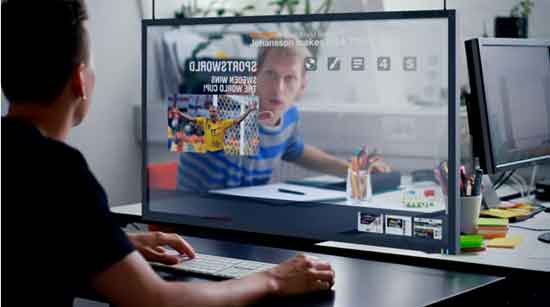 It is true that touchscreen technology has totally changed how we use the computer, browse the web, play games, especially on smartphones, but what would be the upcoming touch screen computing.
The above video shows the amazing possibilities of touchscreen computing in the future.
Kannan
is a computer and Android enthusiast, a blogger by passion and a tech freak. His always ready-to-help attitude, knowledge and hard work is what drives him.
Latest Updates

Kannan | Dec 20, 2014

Samsung Galaxy S5 is a faster and responsive phone, but one complaint among users about Galaxy S5 is long boot time. In this tutorial, we will show you how...

Advertisement

Find us on Google +

Find Us On Facebook

How to Guide
Gadget & Mobile

Internet & Browser

Security Tips
Copyright © 2014 - Do Not copy content without written permission. All images and trademarks displayed are property of their respective owners.