If you are those who love puzzles and arcade games, definitely you also love the most intuitive, trendy free Block Breaker Deluxe 2 game. This best selling arcade wall breaking game on mobile platforms can be downloaded free for a limited time via App Store for iPhone, iPod Touch and iPad.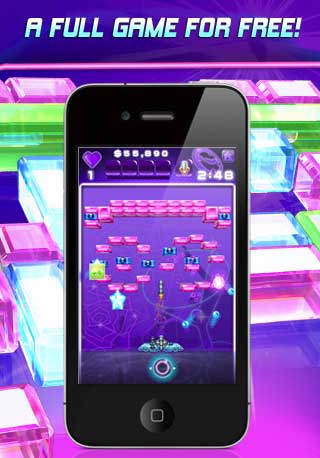 Following are features of Block Breaker Deluxe 2:
More modes, levels, power-ups, challenges, bosses, and surprises than any game in the genre!
Dynamic bricks and obstacles, all designed in 3D with next-gen visual effects.
Use the touch screen to control the pad intuitively and grab bonus items directly as they fall.
Accelerometer allows you to re-arrange or rotate brick formations by simply tilting the iPhone.
Infinite replay value thanks to a random level generator in Endless Mode.
Multi-player mode allowing two people to face off in real-time matches on the same iPhone.

Download Block Breaker Deluxe 2 from App store