FlashResizer is a handy Firefox extension designed to resize flash player available on sites like YouTube. You can resize flash player window (and also flash game window) at any size by just dragging. This is quite useful, especially on some sites that does not even allow to switch to full screen mode.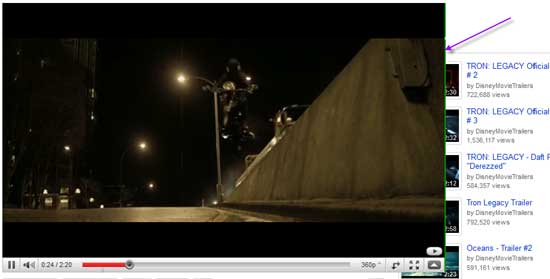 FlashResizer extension adds a nearly-unnoticeable two-pixels-width vertical green line next to flash objects, which what you'll use to perform the resize (see screenshot). You can change the size and color of the vertical bar from the option menu.
As well, by double-clicking that green line, the flash player will automatically adjust the Flash element to the browser window's inner width/height.
You can install FlashResizer at Mozilla add-on site.