View Calendar & Tasks items on desktop without opening Outlook 2010
Microsoft Outlook is not just an email client, it is more than that. The Calendar and Task feature makes this application unique from other email client.
If you use Calendar and Task features of Outlook, there is no way to view your schedules without opening the Outlook 2010. To save your precious time from launching Outlook, here is a little program which always displays Calendar & Tasks items on you desktop without opening Outlook.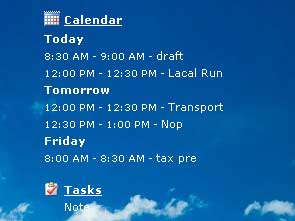 The little program called DeskTask syncs with Outlook and displays both Calendar and Tasks items on the desktop. Besides, it can also display the To-do list (Folder Tasks).
You can change the background of the display color according to your desktop or can be set to transparent. By default, the display is positioned on the left side of the desktop; you can drag and place it anywhere on the screen.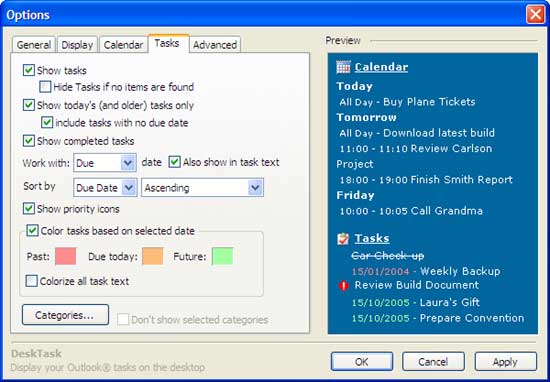 DeskTask (can be downloaded for free at source) works with Microsoft Outlook 2000 / XP / 2003 / 2007 / 2010 RC and on Windows 2000 / XP / 2003 Server / Vista / 7