The beta version of Nova Launcher, the best customizable home screen replacement app for Android, has updated to version 5.0-beta1 with features of Google's upcoming Pixel Launcher. Debut in Google's upcoming Pixel handsets Marlin and Sailfish, Pixel Launcher brings some new features and visual changes to Android home screen. Read on to know how to configure Nova launcher to bring Pixel launcher style to your Android phone.
You can experience Pixel Launcher on your Android phone right now by installing latest Beta version (5.0-beta1) of Nova Launcher. A leaked version of Pixel Launcher is already available for download, but if you are a fan of Nova Launcher, you can experience Pixel Launcher right now by updating to latest beta version.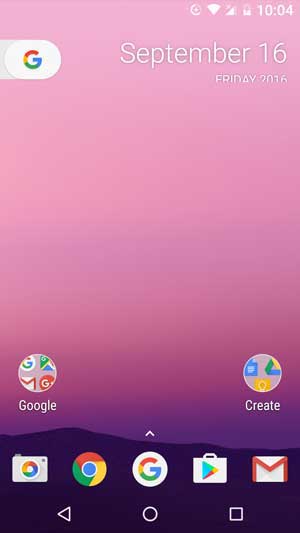 Below are the main changelog of Nova Launcher 5.0-beta1
-Swipe to open drawer (a la Pixel Launcher)
-New Pixel Launcher style searchbar
-New search view, with tabs for Frequent, Recent ad New/Updated apps
-New "Timeout" screen lock method
-New double-tap-swipe gestures
-Integrated searchbar into drawer (card and immersive)
-Option for dock backgrounds to draw under navbar
In order to get Pixel Launcher look, you have to configure Nova Launcher. First, update it to latest Beta version (5.0-beta1) by going to Settings > Nova > Check for update. After updating, just do as given below.
How to Configure Nova Launcher to get Pixel Launcher Style
1. Open Nova Launcher Settings > Desktop > Indicators > Page Indicator > Line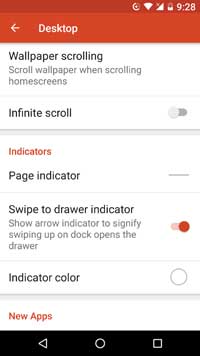 2. Settings > Desktop > Indicators > Swipe to drawer indicator
3. Settings > Desktop > Search bar > Pixel style
4. Settings > Drawer > Swipe to open
5. Settings > Drawer > Card Background > Off
6. Settings > Drawer > Background Color > White
7. Settings > Dock > Background > Rectangle, Color White, Transparent 100%, behind Navbar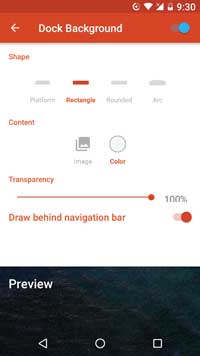 8. Settings > Folder > Folder Background > N Preview
Note: To get latest beta version, you need to sign up for beta testing. If you have not sign up for beta testing, just go here, sign up and then download it from Play store here. (Source)