Microsoft has launched Bing Translator for Windows 8 with offline translation support – a Modern UI application that supports over 40 languages for translation. Although this application can be used on a desktop computer without any problem, portable devices (Windows RT devices) are the major beneficiaries of its features.
A most outstanding feature of Bing Translator for Windows 8 is its ability to access the camera device, which we can use to translate signs boards, menus, newspapers, or any printed text in an instant. This feature is useful, especially when travelling in foreign countries.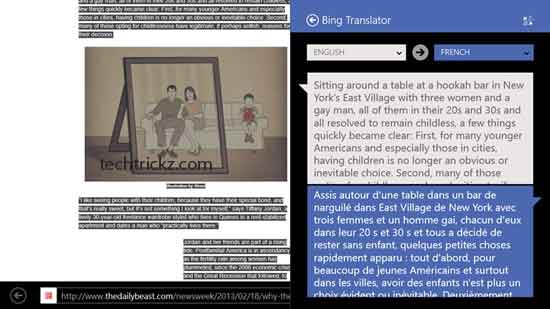 This application can also works in offline with downloadable language packs, so you can get the power of Bing Translator on the go, even when you don't have an Internet connection.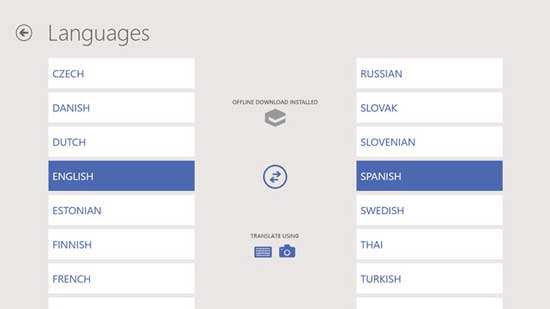 Below are the features of Bing Translator for Windows 8:
– Text translation – Type and translate text into more than 40 languages.
– Camera translation – Translate signs, menus, newspapers, or any printed text with your device's camera in an instant.
– Text to speech – Hear translations spoken with a native speaker's accent.
– Offline translation – Translate when you are not connected to the Internet and when you want to avoid expensive data roaming charges by using downloadable offline language packs.
– Translate from anywhere – Translate text from other Windows Store apps using the Share charm. Just select and share
– Multitask with Snap View – Translate quickly while doing other tasks by snapping Bing Translator to the right or left of your screen.
The app can be downloaded from Microsoft App Store for free for Windows 8 and Windows RT.