As you may know, the new LG G5 comes with a new home launcher dubbed LG UX 5.0, which does not have the app drawer. While many people like this feature because it let access everything from the home screen (LG says it will enhance users experience), many die-hard Android fans love the app drawer because it means less clutter on the homescreen.
LG G5 owners who want app drawer on their phone, but do not like to install third-party launchers for some reasons, LG offers LG UX 4.0, which provides separate layout for the Home screen and apps list. Of course, there is an "Easy Home" option in LG G5 to get back the app drawer, but many of you may not like its clumsy interface, so the LG UX 4.0.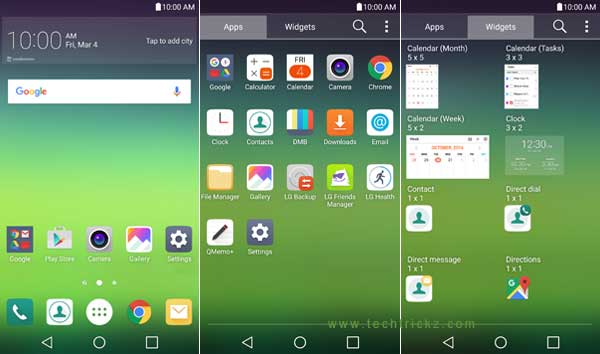 LG Home 4.0 (UX 4.0) brings the old-fashioned app drawer with separate tab for apps and widgets to LG G5. You can customize your Home screen by adding apps and widgets. Also, it provides search function and various sorting options. You can change the style of an app icon, select seven kinds of screen swipe effect and more with UX 4.0.
LG Home 4.0 can be installed through "LG SmartWorld" app (you can find this app on your G5). Open the app and search for "LG Home 4.0" or use this link.
Note that the default launcher in LG G5 (UX 5.0) is aesthetically fine, more polished and modern. LG Home (UX 4.0) is a way to get LG's old-fashioned app drawer on LG G5 and it is apt for those who do not like to install third-party launchers like Nova for some reasons. (Source AC)