HTC has updated its Sense Home launcher for non-HTC phones with stability improvements, support for Freestyle layout, redesigned BlinkFeed layout, etc. The new beta version (8.01.788149) is available for download for all non-HTC devices running Android 4.4 KitKat and higher. Note that Sense Home launcher for non-HTC phones is still in Beta.
The most attractive features of HTC Sense Home are BlinkFeed and Freestyle layout. BlinkFeed brings your favorite content from newsfeeds and from your social media pages like Facebook, Twitter, Google+, etc. to your phone's home screen. You can access it by just swiping right on the screen. Freestyle Layout brings a unique style to your home screen with stickers that blend into the background.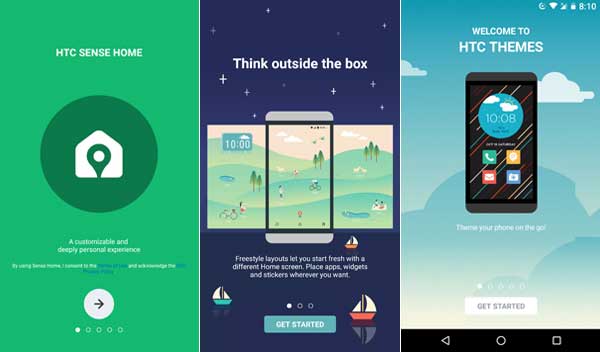 Below are the highlighted features of HTC Sense Home 8.01.788149 beta for non-HTC phones.
1. Freestyle Layouts lets you start fresh with a different home screen
2. Assign a time-based wallpaper that automatically changes images based on your local sunset and sunrise times.
3. Multiple wallpapers mode lets you span several Home screens as a magnificent panorama image
4. BlinkFeed's layout has been redesigned to improve how you access content
5. Watch online video from News Republic and other sources.
As talked about, HTC's Sense Home launcher will work on almost all non-HTC devices running on Android 4.4 and above, such as Nexus 5X, Nexus 6P, Samsung Galaxy S7, S6, Note 5, LG G5, and more. Interested users can tryout the launcher by downloading its APK [HERE] and sideloading it on your device.