HTC phones are known for its gorgeous Sense UI called Sense Home and BlinkFeed, but up until now, it was only works on HTC phones. HTC is working on Sense Home to support non-HTC phones as well and the new HTC Sense Home 8 supports almost all non-HTC Android phones. By downloading and installing HTC Sense Home (Beta) launcher, you can enjoy HTC's BlinkFeed, clean UI, themes, etc.
In this guide, we let you know how to install HTC Sense Home 8 on non-HTC phones and how to use it. The highlighted features of HTC Sense Home are BlinkFeed and Theme engine of course. Once enabled, BlinkFeed will bring your favorite content from newsfeeds and from your social media pages to your phone's home screen.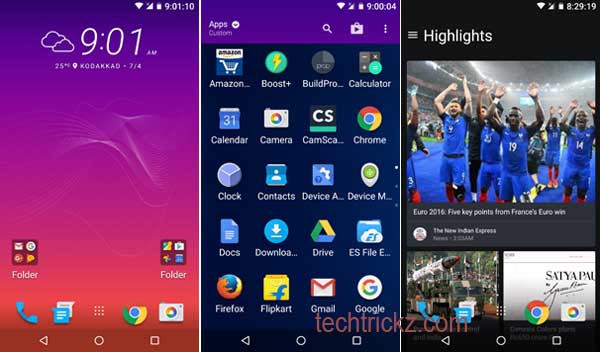 Also, you can customize your Sense Home with various HTC themes, which will give your phone a unique look. A theme includes wallpapers, sounds and icon packs. All themes are free to download, but require a free registration.
We have tested the HTC Sense Home 8 Beta on Nexus 5X running on Android N preview and the working is flawless. It should also work on almost all phones running on Android KitKat and above.
How to Install HTC Sense Home 8 on Non-HTC Phone
1. Download the APK of HTC Sense Home 8 from APK Mirror [HERE] and save it on your phone.
2. On your phone, tap on the APK to install it (you should enable Unknown source option in Settings menu to install an apk file)
3. Once installed, run Sense Home and make it default launcher
4. To enable BlinkFeed, long press on the home screen and then tap 'Edit pages' option. Select BlinkFeed page and add required contents to the page when asking.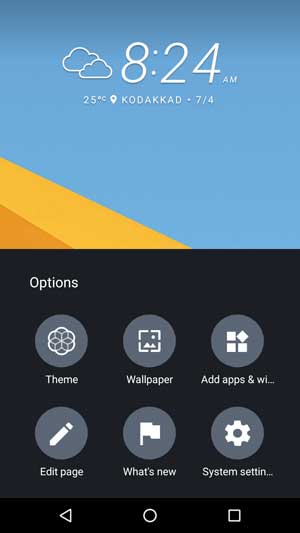 5. To install a HTC theme, tap on theme, when asking, sign in with your Google+ or Facebook account, download and apply required theme.
HTC Sense Home is really fast, has cleaner UI and works without any issue on my Nexus 5X. Let us know does this works well on your phone?