CyanDelta Updater, which is available on Play store for some times now, adds support for LineageOS custom ROM. The app helps update LineageOS ROM to newest version whenever an update is available. The highlight of CyanDelta Updater app is that it downloads only the required update file (small delta file) instead of the full ROM zip file each time, which saves data and time, thanks to the complex algorithm.
CyanDelta Updater app supports LineageOS (former CyanogenMod), Paranoid Android ROM and OmniROM custom ROMs. When a ROM update is available, the app notifies you and shows the changelog between the new version and the version you have installed on the phone. If you allowed, the app will delta-download the new version and automatically install it via recovery.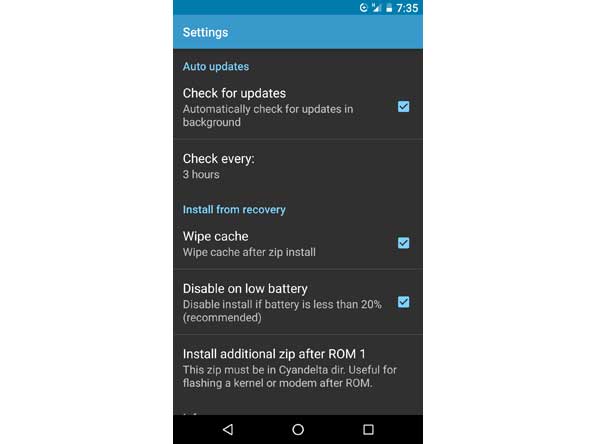 The app can be useful, for example if you are running on LineageOS Nightly build. Each week, Lineage OS will release a bug fixed new nightly build. To get this build, you need to download above 300MB of file. With CyanDelta Updater, you only need to download around 10MB of file to update to new ROM version.
If you have never used CyanDelta Updater app and want to test it with your current LineageOS set up, then you can download it from Play Store. The app is a free download (includes ads) and easy to use.
Download CyanDelta Updater from Play store here.