Enable One Click Browsing Data Cleaner Button in Chrome
By Kannan on Jan 3, 2013
@techtrickz
Deleting browsing history, cache, cookies and other information is rather simple in Chrome. Just use the shortcut key combination Ctrl + Shift + Delete, then select what you want to delete and click "Clear browsing data" button. However, if you want even simple, one click solution, here is how to add a button on Chrome's browser toolbar to delete browsing data with an extension called Clear Cache.
Clear Cache adds a button on Chrome's toolbar and clicking on it will clear all your browsing data without the usual confirmation dialog or pop-ups.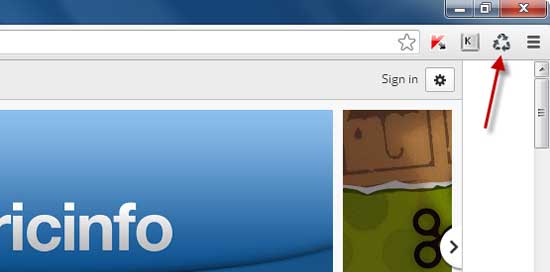 You can customize the extension from its option page. You can decide what and how much of your data you want to clear – including App Cache, Cache, Cookies, Downloads, File Systems, Form Data, History, Indexed DB, Local Storage, Plugin Data, Passwords and WebSQL.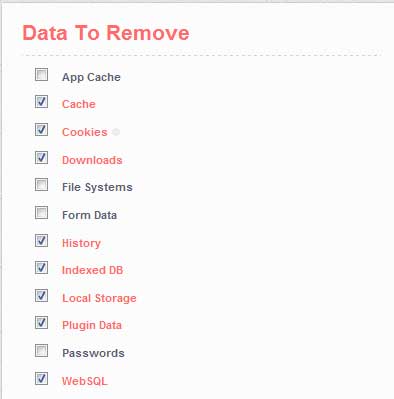 Moreover, Cookies can be removed globally, or only for certain domains or for everything except for certain domains. You can specify which domains you want (or you don't want) to keep the cookies from its option page.
Clear Cache is a handy extension for those who want to delete their browsing data frequently or quickly.
Kannan
is a computer and Android enthusiast, a blogger by passion and a tech freak. His always ready-to-help attitude, knowledge and hard work is what drives him.
Latest Updates

Kannan | Jan 29, 2015

There are so many apps on the Play store coming up these days for enabling your flashlight as a torch, but to turn the torch on and off is...

Advertisement

Find us on Google +

Find Us On Facebook

How to Guide
Gadget & Mobile

Internet & Browser

Security Tips
Copyright © 2015.The content is copyrighted and may not be reproduced on other websites. Techtrickz.com is not affiliated with any of the device manufacturers listed on this site. All trademarks and images are the identity of respective firm. Use of these trademark and images are subject to their permission.