TweetDeck is one of the most attractive and easy to use Twitter clients I've tested to date. You can follow your friends, update your account and organize information in a much easy way with this tool.
TweetDeck is a free twitter client and available for your desktop, iPhone and now for iPad also. For Android and BlackBerry users, there is good news.
According to a tweet by the official TweetDeck team (see screenshot below) shown that a TweetDeck twitter client for Android and BlackBerry is also coming soon.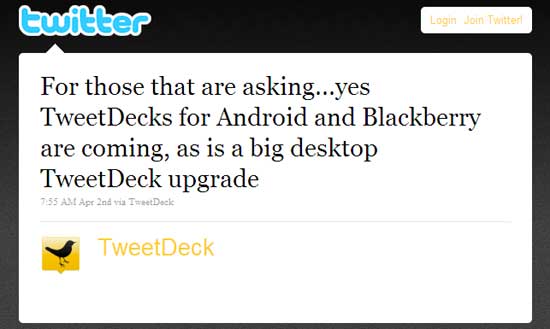 If you are new to TweetDeck, just visit here for more information and download.